22. Save TentenV3.cr2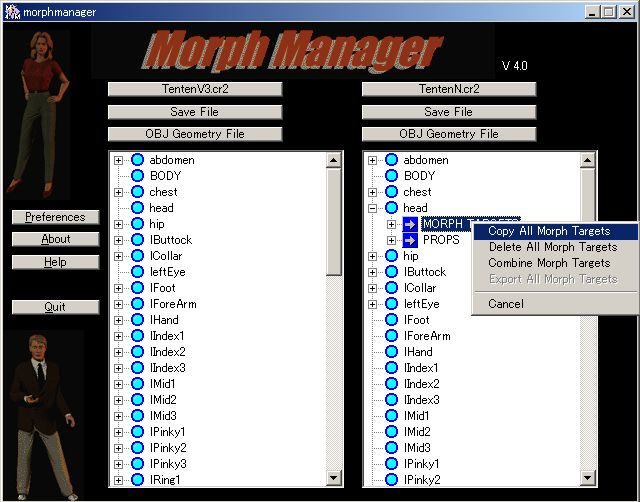 20. Load "TentenN.cr2" in right window.

21. Copy all Morph targets of Head, Left Eye and Right Eye from TentenN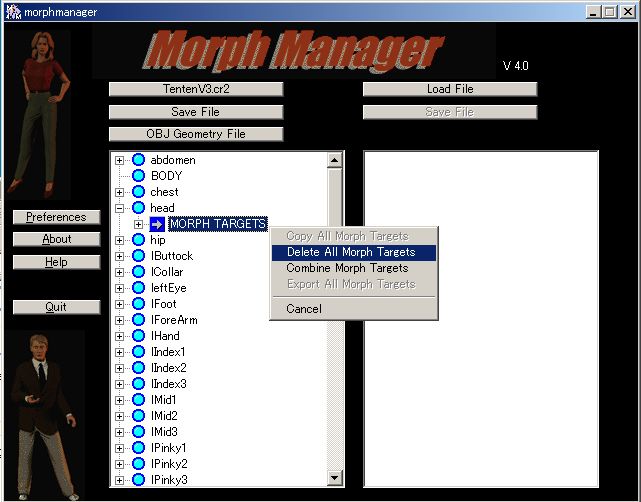 18. Run "Morph manager" and load "TentenV3.cr2"

19. Delete all Morph targets of Head, Left Eye and Right Eye
If you are advansed user who can rewite cr2 by yourself. I recommend to delete all material setting before saving.
It will make file clean and smaller.

Wordpad will save "TentenV3.cr2.txt"that is unreadable for Poser. If so, rename it "TentenV3.cr2"
17. Name "TentenV3.cr2" and save into Runtime/Libraries/character/Tenten/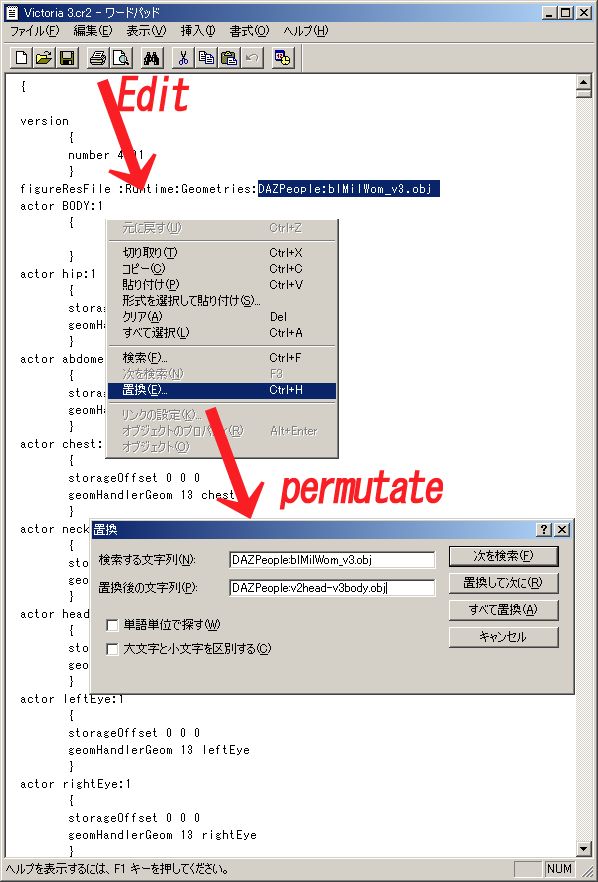 15. Open "Victoria3.cr2" by Editor. (I usually use Wordpad )

16. Permutate "blMilwoman_v3.obj" into "v2head-v3body.obj" it must rewrite two lines.
Step3 Editing cr2