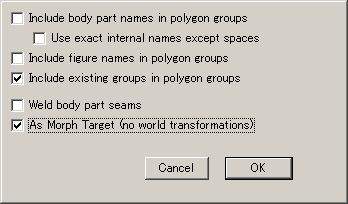 (10) Export all obj at once

(11) Check "Export option" as bellow.

(12) Name "Vhead-P5body.obj" and save into
Runtime/Geometries/P5NudeWoman/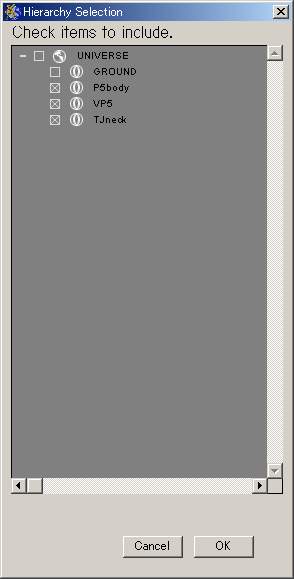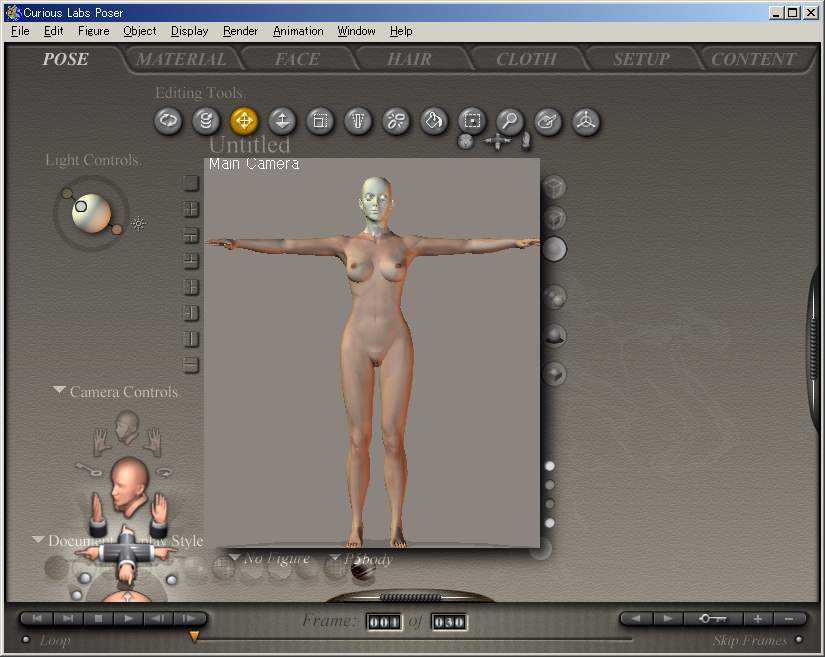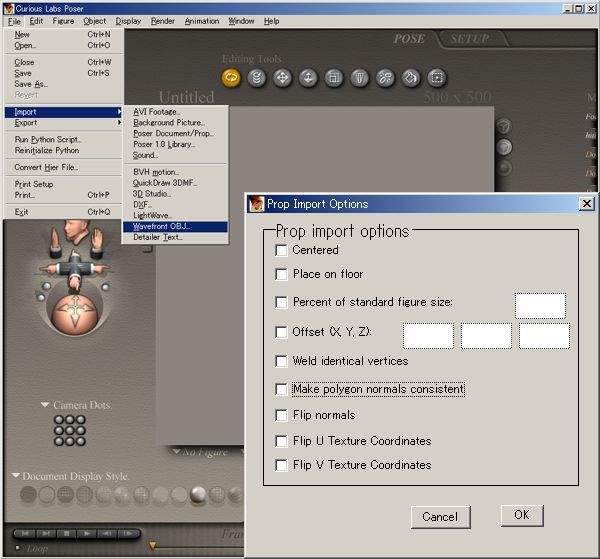 (8) Delete figure and import "VP5,obj" "P5body.obj" and "TJneck.obj" one by one.

" TJneck.obj" is included in downloaded "neck obj" folder

(9) When inport obj. Check off all boxes of Import option"